LEED Platinum Certificate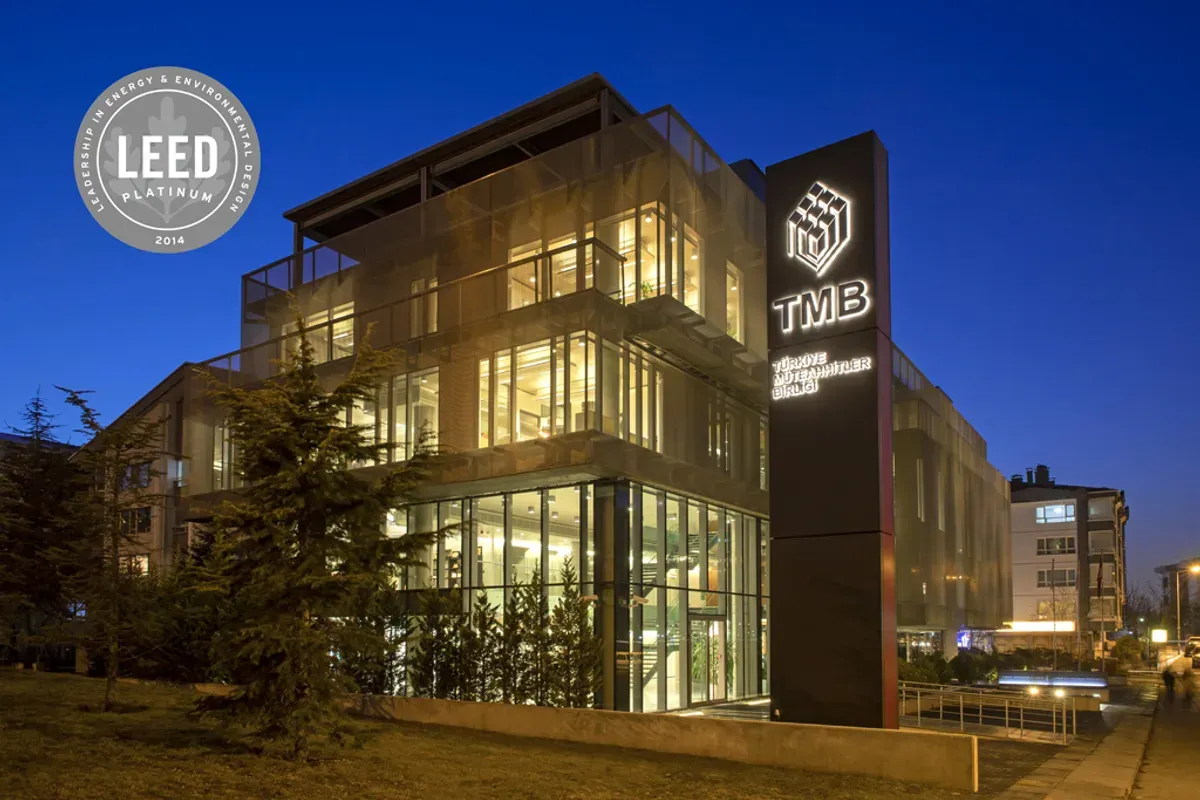 TCA'S INTERNATIONALLY AWARDED HQ BUILDING RECEIVED LEED PLATINUM CERTIFICATION
Turkish Contractors Association Headquarters in Ankara has been awarded LEED Platinum certification; which is the highest level among LEED certificates, developed by the U.S. Green Building Council and implemented all over the world.
In order to demonstrate the importance of this success; as of May 2014, there are about 30,000 LEED certified projects around the globe. Of which, only 650 of them is LEED Platinum certified in the new construction category. Moreover, only 5 out of 56 LEED certified projects in Türkiye are platinum-level.
Recently, the building received the International Project of the Year Award in UK at Building Awards 2014.
TCA HQ is truly an integrated design effort, coordinated down to the last detail with experimentation and study based on design methods and encouraging the use of local resources and materials and thus contributes to the development of Turkish construction and materials industries.